How To Choose The Perfect Pair of Sunglasses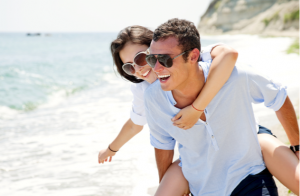 A pair of sunglasses is more than just a fashion accessory. They play an important role in protecting your eyes from harmful ultraviolet (UV) rays.
Exposure to UV rays can cause eye problems, from minor discomfort to more serious conditions like cataracts and age-related macular degeneration. That's why it's important to choose sunglasses that offer 100% UV protection.
The Right Size
If you choose sunglasses, make sure they fit properly. They should be the right size for your face and sit close to your eyes. The lenses should block out all or most of the sun's rays. Polarized lenses are a good option for reducing glare.
The Right Shade
If you want to protect your eyes against harmful UV rays, you should choose a pair of sunglasses that will protect them. With so many brands and styles available, it is hard to know where to start. Look for sunglasses with 100% UV protection and make sure the lenses are dark enough to block out glare. There are plenty of designer brands that offer UV protection without sacrificing style. You can also get prescription sunglasses made to fit your face if you wear prescription glasses.
The Right Shape
The shape of your sunglasses should complement the shape of your face. If your face is round, choose square or rectangular frames. Square faces should choose oval or round frames. If you have an oval face, you can wear almost any type of sunglasses.
With Prescription Glasses
The benefits of wearing sunglasses are two-fold:
Wearing sunglasses protects your eyes from the sun's UV rays.
Their cool look makes you stand out.
Sunglasses are an essential part of any summer wardrobe. Choosing the right pair of sunglasses can be a challenge if you wear prescription glasses.
Here are a few tips:
1) Look for lenses that are labeled "100% UV protection" or "UV400." These lenses will block all harmful UV rays.
2) Make sure the sunglasses fit nicely over your prescription glasses. They should not be too loose or too tight.
3) Polarized lenses are an excellent option for reducing glare.
Discover more ways to protect your eye health. Call 312-996-2020 to schedule an appointment at Millennium Park Eye Center. Our eye doctors serve Chicago and nearby areas of Illinois.
Category:
---