Our Physicians
Dimitri Azar, MD, MBA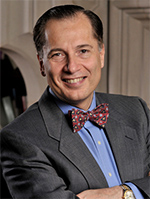 Dr. Azar is an internationally recognized ophthalmic surgeon. He joined the faculty in 2006 as Head of the Department of Ophthalmology & Visual Sciences. Previously he was a tenured Professor of Ophthalmology at Harvard Medical School, Director of the Cornea Service at Massachusetts Eye and Ear Infirmary, Senior Scientist at Schepens Eye Institute and a faculty member at Johns Hopkins School of Medicine. He earned an executive MBA from University of Chicago. Dr. Azar is board certified in ophthalmology.
He is a leader in basic science and clinically related vision research, making significant contributions to the treatment of corneal diseases and to advances in refractive surgery through mathematical analyses and applications of advanced optics. His basic science research on matrix metalloproteinases in corneal wound healing and angiogenesis has been continually funded by the National Eye Institute R01 award since 1993.
Dr. Azar is the author of more than 400 scientific articles and book chapters. He is the editor of 14 books in ophthalmology and holds 15 patents. He has been named one of The Best Doctors in America or recognized among Castle Connolly's Regional Top Doctors in America annually since 1994. He serves as a trustee for the Chicago Ophthalmological Society and for the Association of Research and Vision in Ophthalmology. Dr. Azar has received multiple leadership awards, including the 2009 Lans Distinguished Award and the University of Illinois at Chicago Scholar Award.
SEE DR. DIMITRI AZAR'S ACADEMIC PROFILE
Nathalie Azar, MD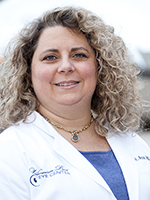 Dr. Azar is recognized as an outstanding surgeon who is highly regarded by her peers in ophthalmology. She is known for her expertise in amblyopia and eye movement disorders, Graves' disease and paralytic and restrictive strabismus. She frequently lectures at national meetings, including  the American Association for Pediatric Ophthalmology and Strabismus, and organizes the pediatric and adult strabismus course for the Lancaster Course in Ophthalmology. Dr. Azar came to the Illinois Eye and Ear Infirmary in 2006 from Harvard's Massachusetts Eye and Ear Infirmary, where she also directed the Pediatric Ophthalmology and Adult Strabismus Service. She is a board-certified ophthalmologist.
SEE DR. NATHALIE AZAR'S ACADEMIC PROFILE
R.V. Paul Chan, MD, MSc, MBA, FACS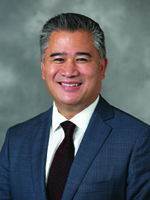 Dr. Chan's clinical focus is medical and surgical vitreoretinal disease with a particular interest in the diagnosis and management of pediatric retinal disease and retinopathy of prematurity (ROP).  His research interests include investigations into new methods to diagnose and manage pediatric retinal disease and ROP including the use of novel imaging techniques to improve our understanding of these conditions;  identification of risk factors and genetic markers for pediatric retinal disease; telemedicine, computer facilitated image analysis, and tele-education to improve the quality of care for pediatric retinal conditions and ROP in the United States and internationally.  Dr. Chan is board certified in Ophthalmology and a Fellow of the American College of Surgeons.  He is listed with Castle Connolly's Top Doctors. Dr. Chan sees patients at the Illinois Eye and Ear Infirmary and the Millennium Park Eye Center.
SEE DR. CHAN'S ACADEMIC PROFILE
Jose de la Cruz, MD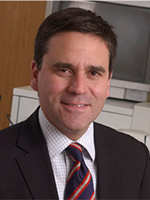 Dr. de la Cruz specializes in refractive surgery, advanced technology intraocular lens implantation, laser-assisted cataract and cornea surgery and complex corneal transplant surgery. He is certified in the use of the LenSx Femtosecond Laser for cataract surgery. Dr. de la Cruz has been focusing his skills in the field of ophthalmology for more than a decade. He was the chief resident of ophthalmology at the New York Eye and Ear Infirmary, and trained at Harvard Medical School in the subspecialty of cornea and refractive surgery (LASIK); both among the top ophthalmology institutions in the United States. Later, he came to the University of Illinois Eye and Ear Infirmary in Chicago where he completed his advanced refractive surgery clinical fellowship. As a trusted authority in the field, Dr. de la Cruz has co-authored several papers and book chapters comprising topics such as keratoprosthesis surgery (KPro), refractive surgery in presbyopic age group, infections in refractive surgery and of outcomes of laser assisted cataract surgery. At the Illinois Eye and Ear Infirmary, Dr. de la Cruz developed the k-pro program, considered the top artificial cornea service in the Midwest. He has been selected by his peers as one of The Best Doctors in America each year since 2009. He joined the Illinois Eye and Ear Infirmary faculty in 2007.
SEE DR. DE LA CRUZ'S ACADEMIC PROFILE
Brooke Johnson, DO
Dr. Johnson is a neurology-trained neuro-ophthalmologist with a strong passion for Headache and General Neurology. She oversees patients with Idiopathic Intracranial Hypertension, Extraocular Motility Deficits, and Visual Field Deficits at the Illinois Eye and Ear Infirmary. Dr. Johnson joined the faculty in 2019 and is board certified in Neurology.
Timothy McMahon, OD, FAAO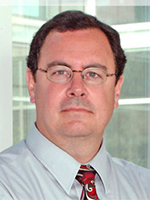 Dr. McMahon's principal research interests are the pathobiology, genetics and clinical management of keratoconus, a degenerative disease of the cornea. His multi-center clinical trials are supported by numerous grants from the National Eye Institute, including the Collaborative Longitudinal Evaluation of Keratoconus (CLEK) Corneal Topography Reading Center. Dr. McMahon is a member of the Board of Directors of the American Academy of Optometry and is a Diplomate in the Section on Cornea, Contact Lenses and Refractive Technologies. Dr. McMahon serves on the editorial board for the journals Cornea and Eye & Contact Lens. The National Academies of Practice, an organization of outstanding health care practitioners dedicated to quality healthcare for all, named him a Distinguished Clinical Fellow. Dr. McMahon sees patients at the Illinois Eye and Ear Infirmary and the Millennium Park Eye Center.
SEE DR. MCMAHON'S ACADEMIC PROFILE


Angelica Scanzera, OD, FAAO, FSLS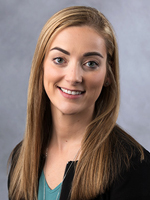 Dr. Scanzera specializes in medically necessary contact lenses. She fits soft, rigid gas permeable, hybrid, and scleral lenses for acute and chronic conditions, and is also certified in the use of Eyeprint Pro, an impression based scleral lens. Dr. Scanzera completed her residency at the Captain James A. Lovell Federal Health Care Center, a clinical fellowship in medically necessary contact lenses at the University of Illinois Eye and Ear Infirmary, and a Master of Public Health with a concentration in Epidemiology. She is a fellow of both the American Academy of Optometry and Scleral Lens Education Society. Her clinical interests include improving vision from corneal irregularities as well as reducing symptoms from severe ocular surface disease. Her research focuses on the use of medically necessary contact lenses as well as health disparities in accessing eye care, and she has authored several papers on the use of scleral lenses in ocular surface disease. At the Illinois Eye and Ear Infirmary, Dr. Scanzera is the Director of the Tele-Ophthalmology Service and Medical Contact Lens Fellowship program.
Dr. Scanzera sees patients at the Illinois Eye and Ear Infirmary and Millennium Park Eye Center. She joined the Illinois Eye and Ear Infirmary faculty in 2016.
SEE DR. SCANZERA'S ACADEMIC PROFILE
Pete Setabutr, MD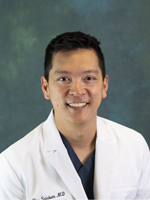 Dr. Setabutr is a fellowship-trained, board-certified ophthalmologist specializing in cosmetic and reconstructive oculofacial surgery. He is one of only 500 surgeons worldwide to have completed an American Society of Ophthalmic Plastic and Reconstructive Surgery (ASOPRS) approved fellowship. He has lectured throughout the U.S. and has a strong interest in clinical research and teaching. His clinical research focuses on disease of the eyelids and orbit. He is exploring innovative procedures to guide surgeons in rejuvenating the eyelids. Dr. Setabutr joined the Illinois Eye and Ear Infirmary faculty in 2009.
SEE DR. SETABUTR'S ACADEMIC PROFILE
Thasarat Vajaranant, MD, MHA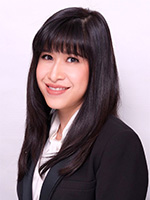 As an ophthalmic surgeon, physician-scientist and educator, Dr. Vajaranant focuses on clinical service, research and teaching. Her clinical expertise in managing complex glaucoma and cataract has been recognized by Castle Connolly as one of America's top doctors (10 consecutive years), by Best Doctors in America, and by Super Doctors in Chicago. She leads a wide range of research projects, including clinical studies and epidemiological analysis. Dr. Vajaranant serves as a site PI for a multi-center clinical trial investigating new glaucoma treatments. Her clinical and research interests primarily focus on glaucoma epidemiology, optic nerve aging, women's eye health, structural and functional testing of the optic nerve, and management of glaucoma after corneal transplant. Throughout her tenure, she has also had the honor of serving in multiple professional organizations. Present and past positions include American Glaucoma Society (AGS) Lead Ambassador, Editorial Board Member of Ophthalmology Glaucoma, a member of the AGS research committee, an American Academy of Ophthalmology Scientific Reviewer for the glaucoma section, and a member of the Prevent Blindness America scientific committee.
SEE DR. VAJARANANT'S ACADEMIC PROFILE
Van Ann Tran, MD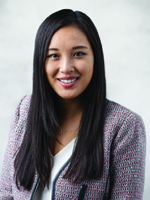 Dr. Van Ann Tran (Ann) is an oculofacial plastic and reconstructive surgeon who specializes in ophthalmic plastic, orbital, reconstructive, and aesthetic surgery. Her areas of expertise include droopy eyelid surgery; eyelid malposition; brow and forehead lifts; thyroid eye disease; cancers of the eyelid and orbit; facial nerve palsy; anophthalmic sockets; lacrimal/tearing surgery; and non;surgical facial rejuvenation with neurotoxin and soft-tissue fillers. Dr. Trans is a dedicated educator and is a part of the Ophthalmology Residency and ASOPRS Oculoplastics Fellowship at the Illinois Eye and Ear Infirmary. She is an avid researcher with over 60 peer-review publications and 15 book chapters, and she has presented her work nationally. Most importantly, Dr. Tran's primary goal is to provide the highest level of individualized care for each patient. She strives to make sure her patients feel confident and comfortable and works together with them regarding their clinical care. Dr. Tran sees patients at the Illinois Eye and Ear Infirmary and the Millennium Park Eye Center.
SEE DR. TRAN'S ACADEMIC PROFILE