Recovering from Refractive Eye Surgery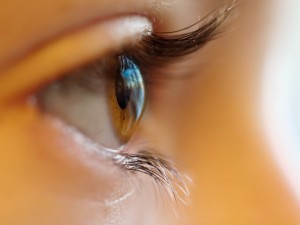 Refractive eye surgery can be a life-changing procedure. By correcting astigmatism, nearsightedness, and farsightedness, refractive eye surgery can eliminate the need for glasses and contacts and allow people who have difficulty seeing to achieve improved vision.
With a Chicago-based team of highly experienced doctors with decades of combined experience in eye surgery, Millenium Eye Park Center offers LASIK eye surgery and refractive lens exchange to help patients see more clearly. However, your recovery period can be just as important as your treatment. Here's what to expect while you're recovering from refractive eye surgery.
Prioritizing Rest
Immediately after your eye surgery, it's recommended to sleep for the night. This will allow the eyes to heal as the patient keeps their eyes shut. During rest, the body can work to heal any wounds on its own. By the next morning, most patients can see the results of their improved vision immediately.
Common Side Effects
Following your procedure, you may experience a stinging sensation, occasional blurriness, and slight discomfort as your eyes heal from the incisions made during your treatment. This is all normal, and any discomfort is expected to improve within 5 - 7 days. It can take up to three full months for the eyes to heal and adjust to their new vision completely.
Avoid Damage and Water to the Eyes
For at least two weeks after your eye surgery, it's important to avoid applying pressure to the eyes. Avoid rubbing your eyes or harsh treatment when applying your skin routine or washing your face. When in the shower, take care not to allow water in the eyes. Avoid swimming in both freshwater and saltwater for two weeks. After this period has passed, most patients are able to return to their normal activities and can enjoy their improved vision for a lifetime!
Refractive Eye Surgery at Millenium Park Eye Center
If you're interested in LASIK or want to find other options to eliminate your need for glasses or contacts, call 312-996-2020 to find out more about your refractive eye surgery procedure. To schedule your first consultation with one of your doctors, click here.
Category:
---