Perk Up: How to Get Your Little One Excited About Glasses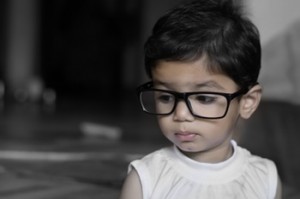 Finding out that you need to wear eyeglasses as an adult can be a bummer, but as a child, it can sometimes feel devastating. Not only can some kids find glasses to be uncomfortable but they may feel like they get in the way of their ability to play. However, with the advancement in eyeglass technology, your child can wear glasses that help them see without having to worry about those other things. If your kid is feeling down about having to wear glasses, try using the tips listed below.
Reassure Them That They're Not Alone
One of the biggest reasons why kids hate to wear glasses is because they make them stand out from their friends. To help your child feel more confident about wearing their glasses, pull up images of famous movie and book characters who wear glasses like Kent Clark, Harry Potter, and Waldo. Once they realize that they aren't alone, they will feel more comfortable.
Show Them Kids Glasses
A kid wearing glasses can make them look quite adult. And as soon as your child learns they may need glasses, they may conjure up images of having to wear a suit and tie to school. However, there are glasses that are designed to adapt to your kid's lifestyles instead of the other way around. For instance, your child can get glasses that have a rubber frame so that they won't break. Additionally, there are some frames that have an elastic band around them so that your child can run, jump, and hang upside down without worrying about their glasses falling off their face.
Have Everyone Wear Glasses
Another great way to get your child excited about wearing glasses is to encourage everyone in your family to wear glasses for a day. Go to the party store and pick up some non-prescription glasses for family members to sport around the house. When everyone is involved, your child will feel less like an outsider.
Get your child feeling more confident and happy about their new glasses by using the tips listed above. To learn more or to schedule an appointment, contact Millennium Park Eye Center today!
Category:
---