Are Longer Lashes Causing More Harm Than Good?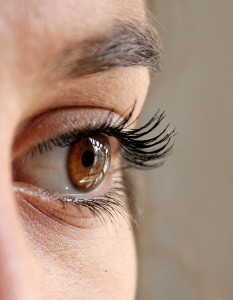 Nothing will make your eyes pop quite like having a set of long, thick eyelashes. However, as your body's natural mechanism to help shield your eyes from the wind, dirt, and debris it's important that you keep your lashes as healthy as possible. With cosmetic solutions like eyelash extensions, mascara, and Latisse, it can be hard to know what is good for your lashes and what could cause potential harm. Read on to learn more.
Eyelash Extensions
Eyelash extensions involve the process of having false lashes sewed directly onto your natural ones. Available as single lashes or strips, eyelash extensions have gained popularity because you hardly have to wear any eye makeup with them and they last up to eight weeks. However, one of the biggest things to be weary of is the damage they can cause to your natural lashes. By weighing down your natural lashes, they can cause them to fall out which not only looks bad but can be bad for your eyesight as well. When getting eyelash extensions, give your lashes breaks in between each session and if you start to notice that your natural lashes are falling out, try a different option.
Mascara
As the cheapest and fastest way to enhance your eyelashes, mascara can be brushed onto your lashes every day to help add length and volume. However, because you are using the same wand day in and day out, bacteria can build up on your mascara wand and cause eye infections. Make sure that you are switching out your mascara every two to three months.
Latisse
Latisse is an FDA-approved prescription strength medication used to speed up the production of your eyelashes. By painting Latisse on to your upper lashes, you can experience fuller, thicker, and longer lashes without having to apply mascara.
Women will go to great lengths to get the eyelashes of their dreams, but sometimes the solutions can be harmful to your vision health. If you would like to learn more or to schedule an appointment, contact Millennium Park Eye Center today.
Category:
---