How to remove tumors in the eyelids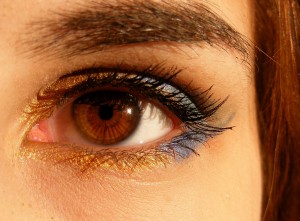 There are several different types of eyelid tumors, but the two most common ones include nevus and papilloma tumors. If you have recently been diagnosed with an eyelid tumor, you know just how frightening it can be. Luckily, all of our eye experts at Millennium Park Eye Center will do everything that we can to ensure that we not only get rid of your tumor but that you feel calm throughout the entire procedure. Read on to learn more about eyelid tumors and treatment.
What Is An Eyelid Tumor?
As the most sensitive skin on your face, your eyelids can easily become damaged by the sun and other environmental toxins resulting in skin cancer. There are multiple types of eyelid tumors, but the most common type is called basal cell carcinoma. Basal cell carcinoma typically starts out as a small nodule and can grow into ulcers around the eye. Unlike other tumors that can spread throughout the body, the good thing about basal cell carcinoma is that it is localized to your eye. Once detected, the eye experts at Millennium Park Eye Center will work hard to remove your tumor and restore your vision.
How Is It Treated?
Depending on the type of tumor you have, the location, and how advanced it is will all dictate what treatment you need. Typically, the tumor will be surgically removed and then the eyelid will need to be reconstructed. During the surgical procedure, the surgeon will work remove the cancerous tissues while making sure your vision is restored.
Once your tumor has been removed and your eyelid has been reconstructed, you will typically have to wear a patch over your eye for a few days as it heals. Additionally, you will be instructed to rest and refrain from overexerting yourself.
Here at Millennium Park Eye Center, we know just how stressful skin cancer can be— especially eyelid tumors. With our staff of experienced professionals, you can rest assured that you are in good hands. To learn more about eyelid tumors or any other vision concerns that you may have, contact Millennium Park Eye Center today!
Category:
---