How to Give Your Glasses a Longer Life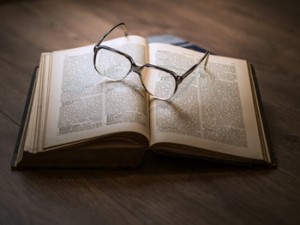 Getting a new pair of eyeglasses can help to transform your entire look. And as one of the easiest ways to accessorize, glasses can dress up virtually any outfit. To keep your glasses in the best shape possible, it's important to know how to take care of them. From learning how to clean the lenses to repairing a loose screw, this article will discuss three ways to make sure your glasses last as long as possible. Read on to learn more.
How to Clean Your Glasses
If you wear your glasses every day, you should be cleaning them at least once a day. However, because they are easily scratched make sure that you are using a gentle cloth to wipe them clean and not something fibrous like a paper towel. To properly clean your glasses, take a glasses cleaning solution and spray it directly on your frames. Then in a circular motion, take your gentle cloth and wipe them clean.
Store Them At Night
When you go to bed at night, you may be tempted to fold your glasses and keep them on your bedside table, but they can easily fall off and become damaged. To protect your glasses from said damage, place them in their case every night before you go to bed—this will keep them in the best condition possible.
How to Repair a Loose Screw
Your frames are put together by tiny screws that can sometimes get loose. If you start to notice that one of the screws is getting loose or if it falls out, you can repair it from home with a glasses repair kit. Available at most pharmacies, these repair kits come with a tiny screwdriver and screws so that you can either replace or tighten the screws on your glasses. Additionally, you can use one of these kits to tighten your frames if they start to become loose to do everyday wear.
Make sure that your glasses stay in the best condition possible by using the tips listed above. If you would like to learn more about how you can care for your glasses or if you would like to schedule an eye exam, contact Millennium Park Eye Center today!
Category:
---