Eye Makeup Safety Tips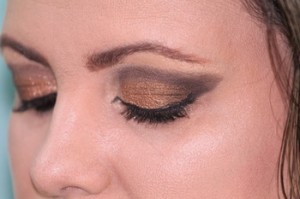 Eye makeup can enhance your eyes and make them pop— bringing you from drab to fab. However, if you aren't using the proper hygiene, then you can develop a bacterial eye infection that can spread to both eyes. From switching out your mascara every couple of months to cleaning your eye makeup brushes, this article will discuss a few of the ways that you can keep your eyes rid of bacteria.
Switch Out Mascara
It may seem like a waste to throw out a full bottle of mascara, but it is recommended for you to replace your mascara every two to three months. Every time you dip your mascara wand into the container to apply it, bacteria is building up on your brush and spreading to your eyes. And although some bacteria is okay for your eyes, others can cause infections.
Clean Makeup Brushes
You should be cleaning your face makeup brushes every few weeks to get the oil off of them, but did you also know that you should be cleaning your eye makeup brushes as well? The same oil that can build up on your blush and bronzer brushes can also build up on your eye makeup brushes. When cleaning your brushes, wet them with warm water and scrub them with soap continuing the process until the water runs clear off of the brush.
Be Wary of Department Stores
Unlike drugstores, the great thing about buying makeup from a department store is that you can try it on before you purchase it. However, filled with bacteria and germs, these makeup testers should never be tried directly on your eye. Instead, test them out on your hand against your skin color so that you can see what the pigment looks like.
Wearing makeup can help you look better and feel more confident, but it's important that you are using proper hygiene when using it. By using the tips above, you can help to avoid any bacterial eye infections caused by makeup. To learn more or to schedule an eye appointment, contact Millennium Park Eye Center today!
Category:
---