Three Glasses Trends to Stay Up On This Season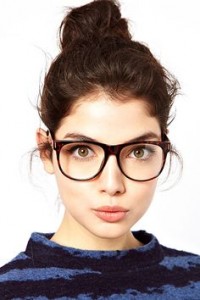 It used to be that the last thing you would want to be dead wearing were your prescription glasses. However, with the rise of the hipster crowd and trendsetters alike, one of the greatest accessories that you can invest in are your eyeglasses. From oversized tortoise shell to lucite frames, this article will discuss some of the most popular trends in glasses right now. Read on to learn more.
Oversized Tortoise Shell
When you think of a hipster, tortoise shell frames are likely one of the first things you think of. However, you don't have to wear skinny jeans and read Kerouac to sport this trend. Oversized tortoiseshell frames are one of the most versatile options out there. Not only do they match different skin colors but they match different face shapes as well. One of the tricks to using when shopping for oversized frames is to pick a pair that is just slightly large for your face— this will give you a look you want without them being overwhelming.
Lucite Frames
As a retro-inspired look, lucite frames are popular primarily amongst the female crowd. Available in a variety of different shapes and sizes, lucite frames are nice because they match just about any outfit or style. Although more popular amongst the female crowd, there are lucite frames that are made especially for men.
Round Lenses
Another fun trend that isn't going anywhere anytime soon is round lenses. Made especially popular by legendary Beatle John Lennon, round glasses are still a hit amongst crowds young and old. The trick to wearing spherical lenses is to choose a pair that isn't too large— the last thing you want to do is have them consume your face.
One of the best parts about the fashion industry is that it gives everyone an opportunity to express their personal style, and what better way is there to do so than to wear unique glasses? If you would like to learn more about the latest trends in glasses or if you would simply like to schedule an eye exam, contact Millennium Park Eye Center today!
Category:
---